Bundles FAQ
I'm new to plants, do you have a guide somewhere to help get me started?
We do! You can find all of our guides and more on our blog. If you still require further assistance, email us with your question(s) and one of our friendly and knowledgeable customer service agents will be more than happy to assist you.
What should I do with my plants once I receive them?
Unwrap the plants as soon as you can and remove any wood excelsior shreds to allow the soil to breathe (we use wood excelsior to keep soil in place during shipping). If the soil has dried out completely during transit, you can give the plant a sip of water. Air plants can be soaked upon arrival. Allow all plants some time to acclimate to your home environment.

Do I need to repot my new plants?
Although many growers consider repotting all their new plants a part of their practice, it isn't necessarily required. For the most part, succulents can stay growing in their nursery pots for a year or even two before needing to be repot because they are slow growers and have smaller root systems. House plants grow at a faster rate and may need to be repot shortly after you receive them. Keep in mind that most plants prefer to be root bound so our recommendation is that you should definitely repot your plants whenever their roots are growing out the top of the soil or through the drainage holes at the bottom. For more information on plant repotting, visit our guide Repotting House Plants - How and When to Do It.
Can I choose which plants to be included in my bundle(s)?
Bundles are selected at random based on the availability of our beautiful selection at the time of order fulfillment. Since the stock rotation changes frequently, we are unable to guarantee or accept any requests for specific species to be included in bundles. That being said, if you leave a request in your order note, the fulfillment team will accommodate your request to the best of their ability.
I ordered a bundle and need some help with plant identification.
We've created a House Plant Identification Guide to help you identify the plants that arrived in your bundle. If you have any problems identifying your plants after reading the guide, send us an email with photos to hello@plantcollective.co and a customer service representation will happily help you ID your plant(s)!
What happens if my order is damaged while in transit?
It is common to lose a leaf or two during transit, however, sometimes the courier is a little too rough on handling or mother nature decides to interfere. Not to worry! We offer Plant Collective Shipping Insurance that covers any lost, damaged, or stolen product.
If you have any other questions, please feel free to contact us by email at hello@plantcollective.co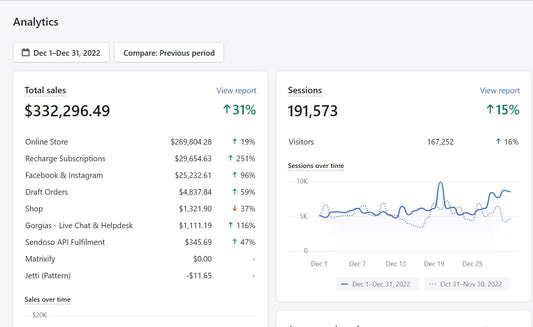 Work With PC Digital
We've been doing this so long we've started to branch out into helping other ecommerce companies achieve success. Reach out to our team to see if we're the right fit!
Contact Us
Services
Google Ads

Are people already searching for your product on google? Don't know how to capture them? Work with the PC Digital team to drive in-market customers (people who are already looking for your product) to your website with pin-point accuracy.

Facebook Ads

Sure we can call it Meta - but we've been doing this a long time. Work with the PC digital team to find new customers and remarket to your past visitors using a data-driven approach.

Conversion Rate Optimization

STOP guessing if the changes you make to your site are improving your sales. Work with the PC Digital team to improve your ecommerce sales using data and statistical modelling. We are so confident we will improve your conversion rate that we offer a 2x money back guarantee on all CRO Programs.

SEO Audits

Work with the PC digital team to ensure your ecommerce site is engaging in SEO best practices.

Email Marketing Programs

A strong email marketing program is the backbone of any ecommerce business. Whether you're just starting out or already generating revenue, it's important to have an email marketing program that includes regular campaign emails as well as email automations (email flows). Work with the PC digital team to design a custom email marketing program tailored to your brand based off of your customer demographics and google analytics/shopify data.

Ecommerce Website Design

Engage the PC Digital team to design and build an ecommerce website for your brand. Ecommerce websites should not only be beautiful but designed to convert visitors into purchasers. The PC digital team are experts in conversion driven design for ecommerce so leverage their experience today to start or improve your ecommerce journey.